A good Sherwood Park real estate agent is quantified in a number of ways. Having a great real estate agent is essential to your success as a home buyer or seller. Your agent will be responsible for negotiating, finding you the right property, helping you market your home for sale, and/or guiding you through the process. Whether you are buying or selling real estate it is important that your real estate agent has your best interests in mind. That being said, there are three major qualities that any great real estate agent must possess. These include communication, resourcefulness, and expertise.
1. Sherwood Park Real Estate Agents Must Be Communicative!
A real estate agent's ability to communicate is key. Especially if you have a busy schedule that makes it difficult to find time to meet with an agent. This is why a good agent needs to be responsive at all times during the day. In order to help you reach your goals, they must be able to bend and flex when you are available. Communication also goes a long way in helping promote your listing if you are a seller. On the other hand, as a buyer, you'll want your agent to have great communication so that they can eloquently secure a deal on a home you love.
In addition to this, a REALTOR'S® ability to communicate should take into account how well they listen. Most successful agents are great listeners. Being able to listen helps agents learn about their clients and their competitors so that they can form the best plan of action. This will in turn enhance the client experience and ensure that your aspirations are met.
Furthermore, good communication skills allow real estate agents to keep in tune with current trends. The real estate market is always changing and it is important that your agent stays on top of these changes. Don't settle for an agent who isn't communicative with their clients. Keeping you informed is an essential part of a real estate agent's job!
2. A Good Agent is a Resourceful Agent.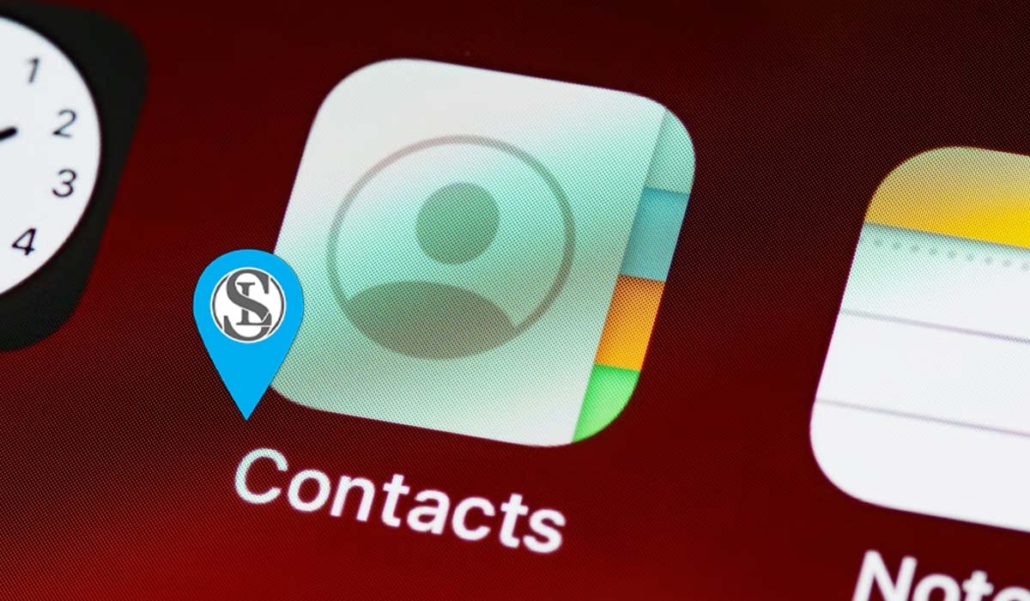 An agent's ability to be resourceful is another quality of a great REALTOR®. They will be able to work around problems with regard to both buyers and sellers. Having a solid understanding of the market and a large network of contacts behind them will help you as you work to achieve your real estate goals. Understanding the market and the history of housing in the area is another key part of a good agent. To gauge an agent's knowledge of the market ask them in-depth questions about the area.
Additionally, your agent should have a solid number of contacts in their network. The more people your agent knows, the better. A real estate agent who has relationships with contractors, inspectors, and city officials will be helpful during both the buying and selling process. A resourceful agent will also be able to help you stick to a certain budget. Finding a REALTOR® who is creative and offers a wide range of solutions is vital to your success as a property owner.
3. They Are Experts in What They Do.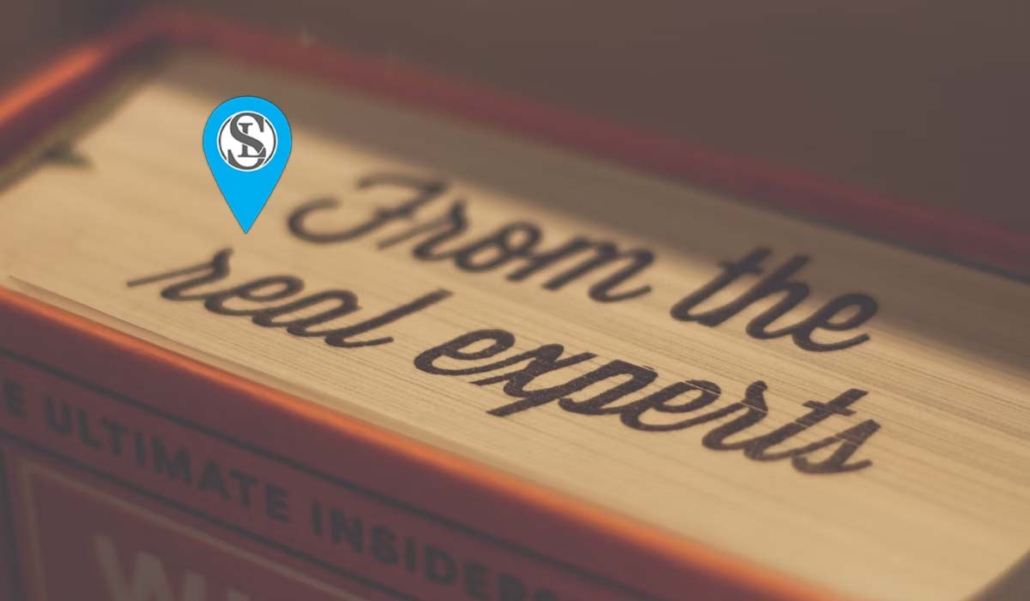 A great real estate agent will know the area like the back of their hand. Local expertise is crucial when it comes to buying and selling real estate. Being an expert in the area will help you as the client in so many ways. Local knowledge will give your agent the upper hand over other REALTORS®. This is because they will be able to give you hyper-local information about nearby interest points, future city plans, up-and-coming neighbourhoods and so much more. You can get a sense of the agent's knowledge of the area by determining where they've completed the most transactions. Avoid agents who focus on broad statistics like provincial sales and national averages. A great agent will have a healthy knowledge of both local and regional statistics.
Additionally, a great agent will be an expert when it comes to negotiating and marketing. REALTORS® who have experience in buying and selling homes know the value of these two skills.
For more information on buying or selling homes, contact me today. I'd be happy to answer any questions you have about how to achieve your real estate goals. Feel free to reach out to me at any time! Be sure to check back next month for more real estate-related information. I look forward to working with you in the near future.
https://steveleddy.ca/wp-content/uploads/2022/08/sherwood-park-real-estate-agent.jpg
700
1200
EstateVue
https://steveleddy.ca/wp-content/uploads/2022/03/logo-optimized5-340_156-white.png
EstateVue
2022-08-10 15:06:54
2022-08-10 15:06:55
What Makes a Good Sherwood Park Real Estate Agent?

When selling a home, many tough questions can arise. For most individuals, your home is your most valuable possession. So, it makes sense if you get protective during the selling process. As your Edmonton real estate agent, I want to ensure that you get the best deal possible for your home. In order to do so, I'd like to first answer some common questions that I get asked during the selling process. For instance, what areas to focus on when preparing your home for sale? How to correctly price your home for sale? And, what are your commissions like? Follow along below to learn all of the answers to these questions.
Edmonton Real Estate Agent On Preparing Your Home For Sale.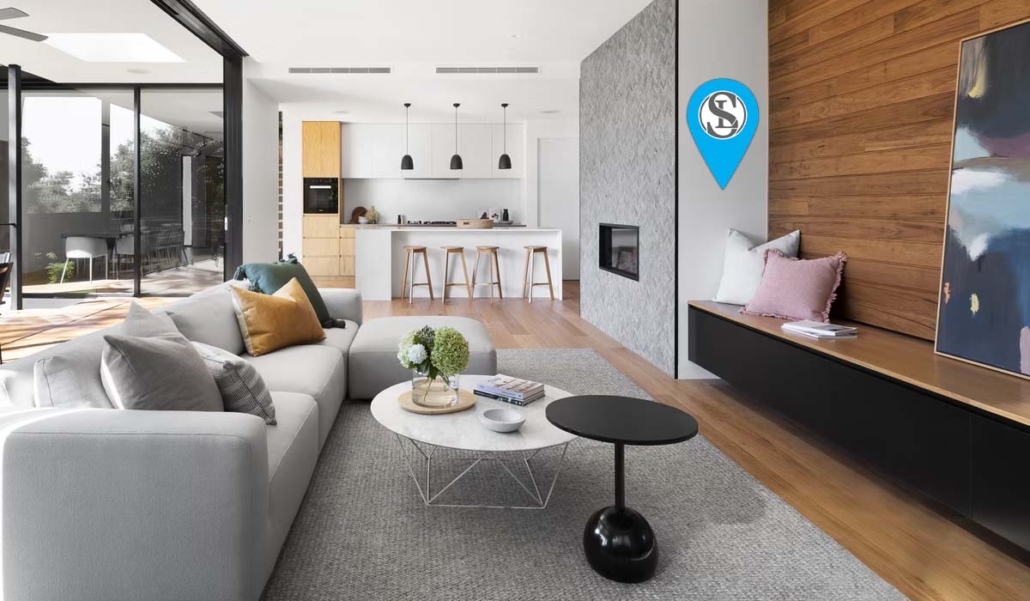 In my experience with sellers, most questions usually pertain to what could be done inside the property prior to listing. Everyone is always focused on what they can do in order to guarantee top dollar during the selling process. However, there isn't a blanket answer to this question. Oftentimes, there is a very specific answer for each home. Although, in general, the answers I provide are typically geared toward maximizing the current space available. This is most easily solved by decluttering and deep cleaning the home. Some of the biggest areas to pay attention to are closets, countertops, the kitchen, and cupboards. These are areas that prospective buyers always look at! The ability to show that your home has more than enough room is always key in making a good first impression.
How to Prep Your Home For Sale?
When preparing for your showing, ensure that there are as few items as possible on your countertops. In the kitchen this means putting away unused appliances, emptying your dish rack, and removing random knick-knacks. Your kitchen countertop(s) should have nothing but the essentials on them. The same thing applies to bathroom countertops. Only soap and a hand towel should be present on your bathroom countertops. Everything else can be neatly organized in the cabinets. 
Another great trick to make it seem like there is more storage in your home is to pack up all of the items you don't use that are in your closet(s). For example, if you are selling your home during the summer, pack away all of your winter clothing and put it in storage. This will make your closet appear much emptier and give sellers the impression that there is plenty of space. 
Additionally, it might be worth it to reorganize your cupboards and pantry. Buyers often will open cupboard doors, and having them neat and tidy makes a much better first impression. You can find affordable organizers at your local dollar store or department store to help with this.
Pricing Your Home Correctly.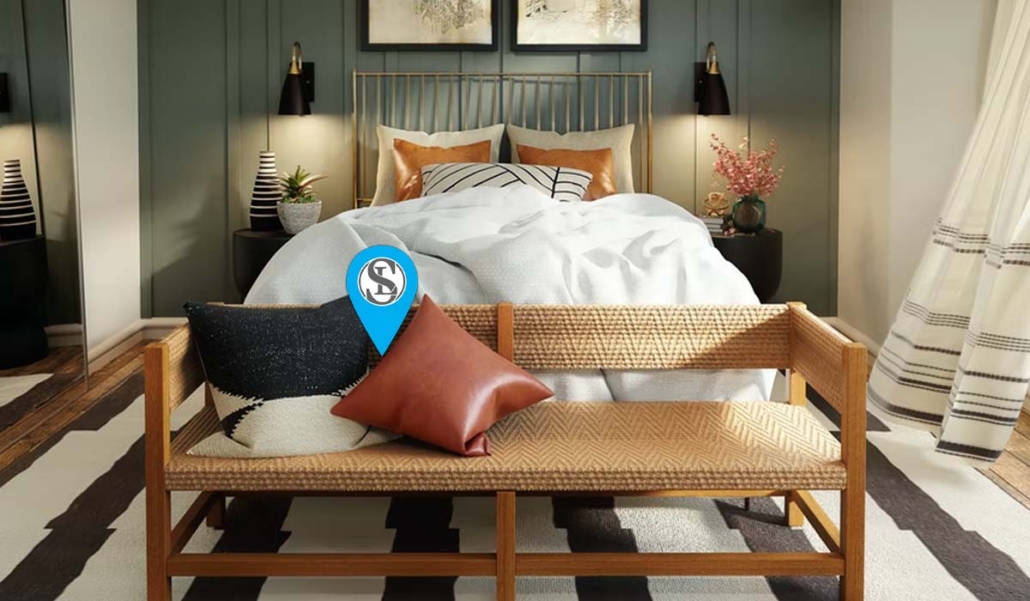 The second question that I often receive from sellers is about finding the right price for their home. In this game, the longer you sit, the riskier selling your home becomes. For instance,  your property may begin to appear stale, dated, and/or look like something is wrong with the home—even when it's not the case.  In every listing appointment, I touch on pricing increments. Additionally, I go over what demographics we can appeal to. Of course, there's always a "test the market" price that might get a seller a touch more money than they expected. However, in specific markets, it usually makes more sense to price aggressively. Thus, hopefully, sparking a bidding war for the property. In any event, the property usually sells in less time using this tactic. 
Finding the right price is done on a case-by-case analysis. Unfortunately, there isn't a specific guide on how to price your home correctly. Through in-depth market research, I will be able to help you find a price that works!
My Commissions As An Edmonton Real Estate Agent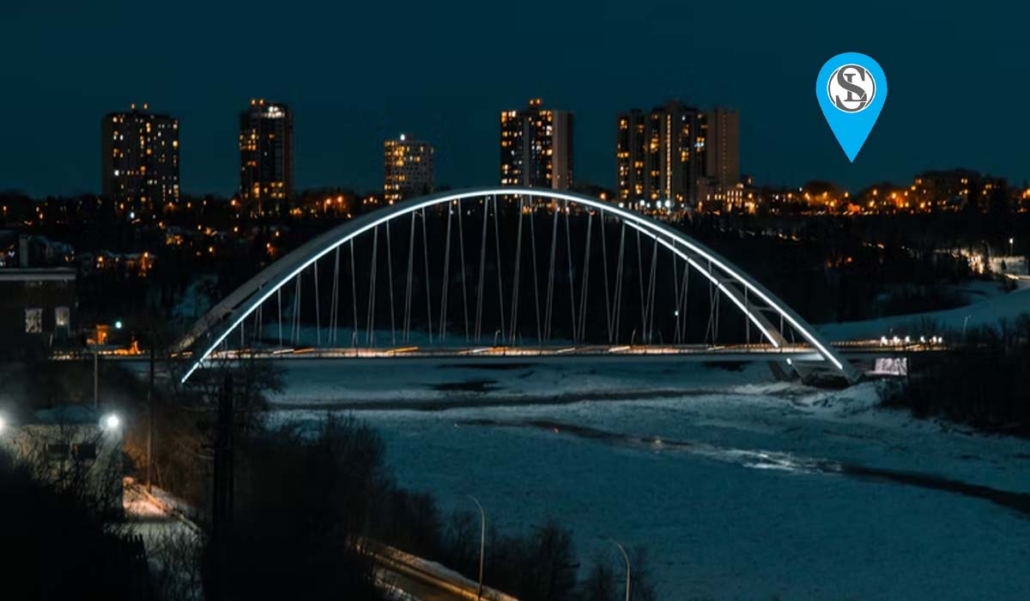 Lastly, the biggest question I get from sellers is about commissions. This is a fair question and a necessary component of the selling process. I pride myself on offering amazing, personalized services. Compared to my industry peers, most clients would agree that I am more affordable in many respects. All the while, providing an experience that's generally more hands-on. Because I'm not the biggest name in Real Estate, I usually work with 50-60 client's a year and have a better opportunity to treat them like family, rather than a number in a database. To me, the selling process needs to be about more than just getting something sold. Clients looking to sell their homes are a priority to me. This means that I am available to answer their questions at all times during the day. In addition, it means that my relationship with industry colleagues is about respect and professionalism. Clients must have a good idea of who I am, in order to entrust me with selling their homes.
For more information on selling homes, contact me today. I'd be happy to answer any other questions you have about the selling process. Feel free to reach out to me at any time! Be sure to check back next month for more real estate-related information. I look forward to working with you in the near future.
https://steveleddy.ca/wp-content/uploads/2022/07/edmonton-realtor.jpg
700
1200
EstateVue
https://steveleddy.ca/wp-content/uploads/2022/03/logo-optimized5-340_156-white.png
EstateVue
2022-07-11 14:03:45
2022-07-11 14:03:47
Seller's FAQ With An Edmonton Real Estate Agent.

Real estate in Downtown Edmonton is an exciting place to call home. Edmonton's downtown core is diverse in many aspects. Homeowners of real estate in Downtown Edmonton can enjoy the superb nightlife, great restaurants, new architecture, and plenty of greenspaces! Living in Edmonton's downtown core provides you with endless opportunities for work and pleasure. If you love being in the city, downtown is the place for you. Follow along below to discover why you should choose to live in Downtown Edmonton.
Amenities are Abundant With Real Estate in Downtown Edmonton!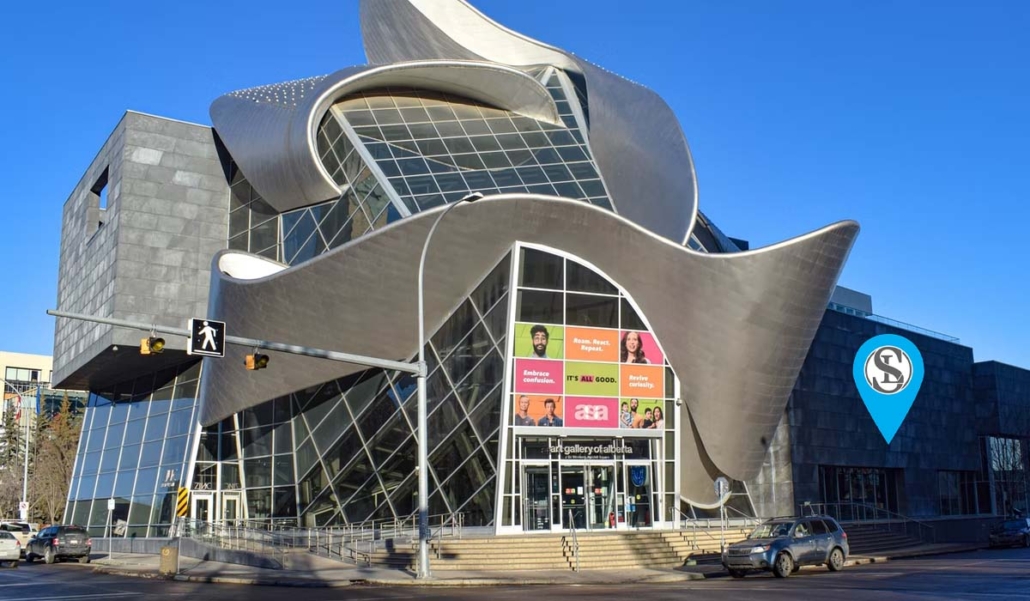 Living downtown means that you have access to some of the best amenities in all of Edmonton! Owning real estate in this area provides you with the chance to experience all of Edmonton's finest culinary hotspots and funkiest cafes. There are over 300 restaurants and 50 coffee shops in this neighbourhood. In addition, benign downtown means that you are in the center of all of the action. Want to see a hockey game? Head over to Rogers Place. Want to watch a concert? Walk over to the Edmonton Convention Centre. Looking for a great Sunday activity? Go to the Art Gallery of Alberta. Great food and entertainment are right outside of your door with a home in downtown Edmonton.
Furthermore, Downtown Edmonton has plenty of gyms and fitness centres to make sure you stay on track with your fitness goals. There is also an abundance of grocery stores, pharmacies and shopping so you can get your essentials without going far from home. Families will also be happy to know that there are schools within walking distance of most real estate in the area. Including post-secondary options like MacEwan University.
Awesome Access to Transportation and Great Location.
Residing in Downtown Edmonton provides you with great transportation options. Instead of relying on a car for your commute, you can walk, bike, or bus anywhere you need. In fact, we recommend using your car as little as possible when living downtown. On a busy day, it can be much more efficient to ditch your car. There are several bus routes that take residents in and out of the city at your convenience. In addition, there are bike paths and large sidewalks to make getting from A to B as easy as possible.
Moreover, living downtown will drastically shorten your commute. This means less time in the car and more time doing what you love. You will also save money on gas because you won't need to drive as far. The walkability of downtown is unmatched by any other Edmonton neighbourhood.
Growing Economy and Great Community.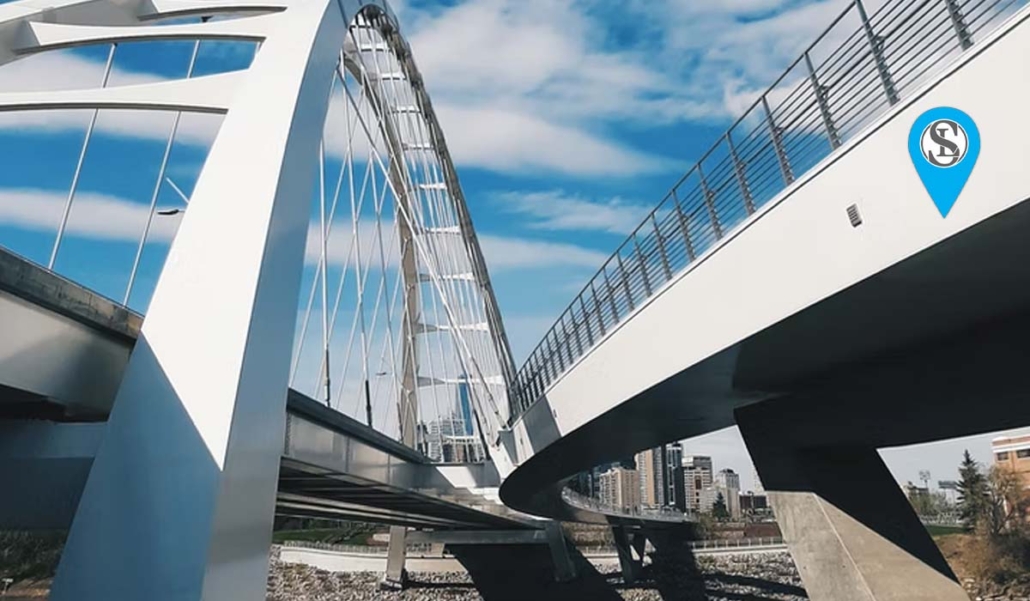 Edmonton has seen major growth in its economy over the last few years, making it an appealing place to settle down. The future in Edmonton is bright, with many new citizens making the move from across Canada. The unemployment rate is steadily decreasing as more and more jobs are being created. By 2023 the unemployment rate is predicted to fall to 5.3%! Economic growth is said to continue throughout the next few years as more people immigrate to Canada from other countries.
Downtown also boasts a great sense of community. The diverse range of cultures makes downtown the neighbourhood that it is. Plenty of events are always on the go in Downtown Edmonton! This makes it easy to meet new people and explore all that the city has to offer.
Small Price for Big City Living.
Compared to other major cities in Canada, Downtown Edmonton is one of the most affordable cities to live in. Big city living usually comes with a large price tag, however, Edmonton's real estate downtown is relatively cheap. In May of 2022, the average selling price for a single-family home in downtown Edmonton was $499k. By comparison, real estate somewhere like Downtown Vancouver would be well into the million-dollar range. If you are looking to live in a big city for a low price, Edmonton is the place to buy.
Contact Me About Real Estate in Downtown Edmonton Today!
Real estate Downtown Edmonton has so much to offer to its residents. From an abundance of amenities to a great bang for your buck, downtown is the perfect place to move! Contact me today to learn more about all of the perks of living in Downtown Edmonton. For more information, feel free to reach out with any questions or concerns you have about living in the area. Be sure to check back next month for more real estate-related content! I look forward to working with you in the near future!
https://steveleddy.ca/wp-content/uploads/2022/06/Real-Estate-in-Downtown-Edmonton.jpg
700
1200
EstateVue
https://steveleddy.ca/wp-content/uploads/2022/03/logo-optimized5-340_156-white.png
EstateVue
2022-06-17 14:43:19
2022-06-17 15:02:59
Why Choose Real Estate in Downtown Edmonton?