There are often more costs associated with buying a home than meets the eye. Unfortunately, when you purchase a home, it's not just the house you have to pay for—there are an assortment of closing costs that must be paid before the home is officially yours. If you are a first-time home buyer, you may not be aware of what closing costs are or what they include. To help you out, I have created a list of typical closing costs associated with buying Edmonton South real estate. In addition, I included an overview of what closing costs are and an estimate of how much you can expect to pay. Follow along below to learn more about closing costs in Edmonton!
What Are Closing Costs in Real Estate?
After years of saving, you've finally gathered enough cash to put a down payment on a home. You're overjoyed with your purchase, and possession day is rapidly approaching. But, amid your excitement, you find out that you need to pay closing costs. What are they? And, how much do they cost?
Closing costs for homes in Edmonton depend on a few different factors. However, generally speaking, it is best to set aside two percent of your purchase price to cover these additional fees. Typically, closing costs are the expenses that are incurred outside of the property's price that buyers and sellers must pay in order to complete a transaction. These costs might include, appraisal fees, title insurance, lawyer fees, taxes, home inspections, and more. It is important to note that both buyers and sellers can be subject to closing costs.
Although it is not a closing cost per se, buyers should also be aware that if they do not put 20% down on the purchase price, they will need to pay for default mortgage insurance. This can add an extra 1.25 to 3.15 percent to your total mortgage amount. However, this is usually factored into your mortgage payments. Either way, be sure to keep this in mind when forming your budget.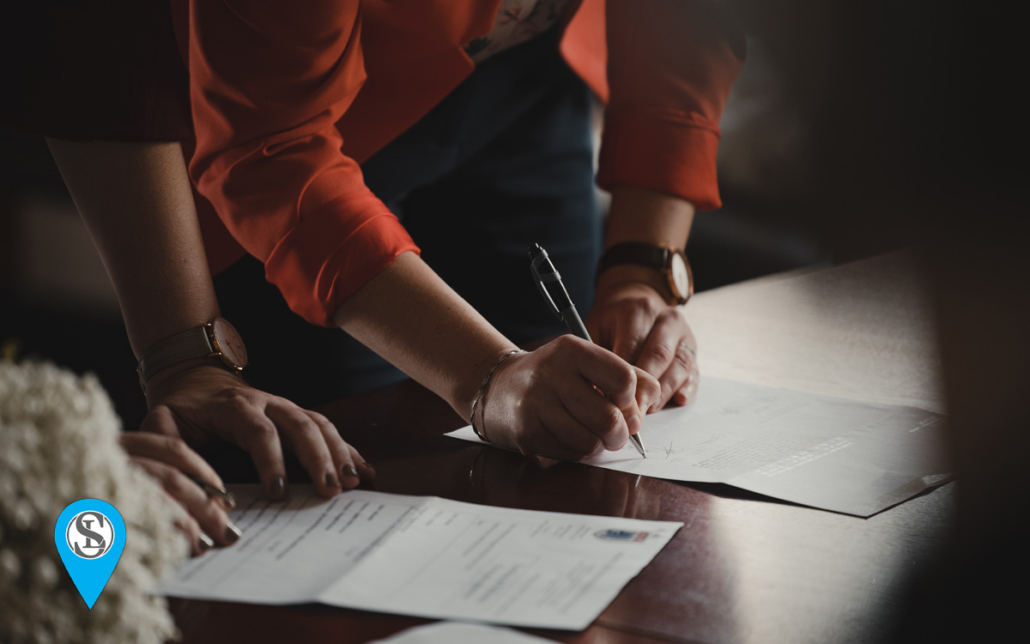 The Buyer's Closing Costs for Edmonton South Real Estate
Legal Costs
When buying a home, a real estate lawyer will generally be needed to facilitate the transaction of the home purchase. Your lawyer will provide you with title insurance and make sure that all documents pertaining to your new residence are registered on your behalf. In Edmonton, the cost of your legal fees will vary depending on your unique circumstances. Generally, most homeowners expect to pay between $500 and $2,000.
Property Insurance
Typically, mortgage brokers will require that you can provide proof of property insurance to cover the value of your home and belongings. This value varies from homeowner to homeowner.
Home Inspection
A home inspection is a step that you don't want to skip as a buyer. It can prevent you from investing in a residence which will only cause you headaches down the road. Most buyers budget between $250 and $600—the lower end being for smaller homes, and the higher end being for larger homes.
Moving
Once the house is in your name, it's time to pack up and settle in. You'll want to factor in items like moving supplies, vehicle rental, hiring movers, professional cleaning fees, utility setup costs, and other moving day expenses. This cost is different for everyone, so evaluate your scenario and make a budget that matches your needs.
Property Appraisal
In some cases, your mortgage broker may ask that you have a property appraisal done to get the most up-to-date information about the value of your new property. This usually costs between $300 and $600.
Adjustment Fees
If the seller paid any costs for utilities or property taxes extending beyond the closing date, then you will be required to pay the seller for those amounts. These costs are specific to each real estate transaction.
Contact me Today!
Closing your first home purchase is extremely exciting. But, it is important to stay focused until the transaction is complete. Contact me today to learn more about the closing costs involved with buying or selling Edmonton South real estate. I'd be happy to answer any questions you have about how to achieve your real estate goals. Feel free to reach out to me at any time! Be sure to check back next month for more real estate-related information. I look forward to working with you in the near future.
https://steveleddy.ca/wp-content/uploads/2023/07/Edmonton-south-real-estate.jpg
750
1200
EstateVue
https://steveleddy.ca/wp-content/uploads/2022/03/logo-optimized5-340_156-white.png
EstateVue
2023-08-03 10:19:40
2023-08-03 10:19:45
Closing Costs to Consider When Buying Edmonton South Real Estate