Apartments in Downtown Edmonton: Creating Your Own Space in a Shared Home
When living in apartments in Downtown Edmonton, it can be beneficial to have a roommate. Sharing an apartment with another person can help significantly reduce your cost of living. Moreover, it can help you afford nicer apartments in better neighbourhoods. Even if you have great housemates, it can be hard to get the privacy you are looking for in a shared apartment. A lack of privacy can cause all sorts of problems in a household. In order to avoid tension and maintain privacy there are a few things you and your housemates can do to create your own space. In this article, I will be going over some tips for living in a shared apartment in downtown Edmonton! Follow along below to learn more.
Tips for Sharing Apartments in Downtown Edmonton:
Set Rules and Communicate
Creating a set of ground rules for your shared apartment is essential. In order to avoid confusion and misunderstandings, it's best to be on the same page. If you have one bathroom, you might consider having rules about when you get to shower, get ready, etc. Furthermore, you may want to come up with rules about noise and when it's okay to bring guests over. Creating a written set of rules is a good idea because it will prevent you from stepping on each other's toes.
In addition, if you and your housemate come to a disagreement, it's important to talk about it. Finding ways to resolve conflict is integral when living in a shared apartment. It's best to resolve conflict sooner rather than later, so don't avoid the situation.
Come up With a Cleaning Schedule
Living in clutter is a recipe for disaster. Not only can things get lost and broken, but it can also cause friction between you and your housemates. To avoid conflict, it's best to establish a cleaning schedule. You can post this schedule on the fridge or email it to each other. Your cleaning schedule should include a list of cleaning tasks and the frequency at which they are to be completed. This way everyone contributes to the cleanliness of the home and there are no inequities.
Further to this, as a good roommate, it's critical that you clean up after yourself. After all, the home is not uniquely yours. Whether you spilled something on the floor or left a fork on the counter, be sure to leave each room clean once you are finished using it. Nobody wants to feel like they are living in an unsanitary environment, so be mindful of how your actions impact your housemates.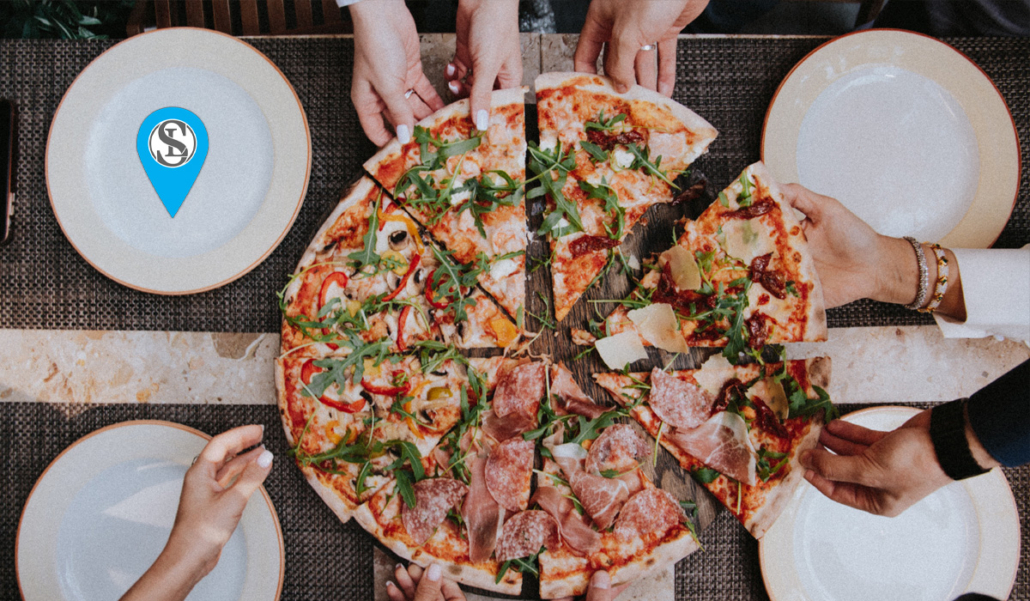 How to Create Your Own Space and Maintain Privacy in a Shared Apartment?
Establish Boundaries and Keep Belongings Separate
When living with others, it can be easy for people's belongings to get mixed up. This can cause all sorts of problems and tensions between household members. To avoid frustration and resentment, it is a good idea to establish areas for each person to store their belongings. For instance, you might allocate specific drawers/cupboards/shelves in the kitchen to different housemates. While coming up with rules about who gets what space and when, you should also discuss how to manage household supplies and groceries.
Soundproof Your Bedroom(s)
One of the best ways to maintain your privacy in a shared living space is to soundproof your bedroom. This is not to say that it needs to be studio quality. However, some additional padding could make all the difference in your privacy. By adding area rugs, putting furniture against the walls, and hanging tapestries, you can reduce noise pollution quite substantially. Furthermore, you may want to invest in soundproof curtains for added benefit.
Make Your Room Yours
Lastly, in order to make your shared living space feel like your own, consider giving your bedroom a makeover. A few personal touches can make you feel all that much more at home. Adding artwork, knick-knacks you love, painting the walls (if allowed), getting new bedding, or changing the lighting are all great ways to add some personal flare! Pro Tip: Be sure to consider storage when remodelling your bedroom.
Contact me Today!
Living in a shared space comes with many benefits. And, with a little extra effort, it is possible to maintain your privacy! Contact me today to learn more about apartments in Downtown Edmonton. I'd be happy to answer any questions you have about how to achieve your real estate goals. Feel free to reach out to me at any time! Be sure to check back next month for more real estate-related information. I look forward to working with you in the near future.
https://steveleddy.ca/wp-content/uploads/2023/06/apartments-in-Downtown-Edmonton.jpg
700
1200
EstateVue
https://steveleddy.ca/wp-content/uploads/2022/03/logo-optimized5-340_156-white.png
EstateVue
2023-06-07 11:34:01
2023-09-14 12:17:28
Apartments in Downtown Edmonton: Creating Your Own Space in a Shared Home