How to Prepare Real Estate in Sherwood Park for the Holidays!
The holidays have a funny way of sneaking up on you. November and December tend to fly by without warning. So, it is important to prepare your real estate in Sherwood Park for the holidays as early as you can. Especially, if you are planning to host guests and holiday events. From deep cleaning to checking that the essentials are in order, this guide will get you a head start on the holiday season.
In this article, I will be going over the best tips for preparing your home for the holidays. Follow along below to learn more!
Start As Soon As Possible!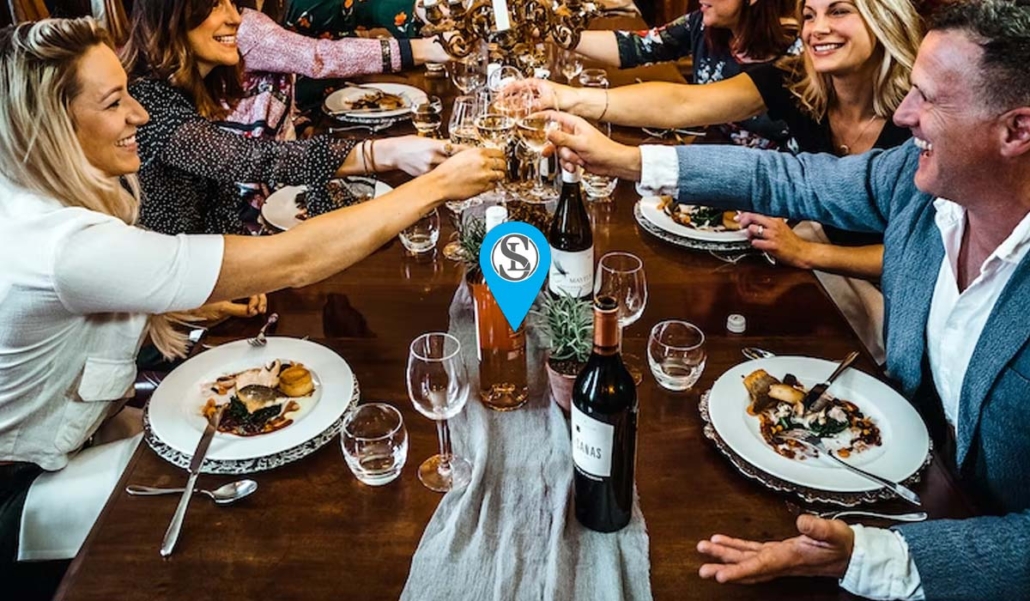 The best tip for preparing your home for the holidays is to begin as early as you can. There's no time like the present when it comes to getting ready for November and December. To make sure that you stay on top of things, try creating a timeline for the weeks leading up to guests' arrival or festive parties. During the early weeks, it is good to focus on getting the necessary supplies for the holiday season. For instance, gift wrap, food staples, drinks, and gifts. These are the tasks that usually cause the most stress, which is why it is good to get them out of the way early on. You can save chores like cleaning and decorating until guests arrive.
You may also consider prepping some baked goods or dinners for the upcoming weeks so that you don't have to worry about cooking on busy days. It is also a good idea to make room in your fridge and freezer for all of the holiday food that is sure to come your way! There's nothing more satisfying than a clean fridge and freezer.
Make Sure Your Real Estate in Sherwood Park is Functioning Properly.
As you gear up for the holidays, the most important thing to do is ensure that your home is functioning properly. Colder temperatures and snowfall can cause all sorts of mayhem within your home. This is why it is important to make sure everything is in working order before guests arrive for the holidays. Check the essentials like your heating, A/C, and water pressure. You can check the water pressure of your showers and faucets by purchasing a pressure gauge from your local hardware store. Generally, you want the pressure to be somewhere between 40 and 60 psi. 
In addition to this, you'll want to clean out your vents, fans, filters, and AC registers. Whether you're having guests over or not, this is a good maintenance task to add to the list. Many people neglect to clean the places where air circulates which causes poorer air quality. Especially, because people tend to spend more time indoors during the winter months.
Furthermore, you will want to check your furnace before it is time to kick on the heat. During the summer when your furnace is not used, it will typically collect dust. It is important to clean the dust off of your furnace before you turn it on to avoid the burning smell that will otherwise happen. You may also want to have a professional come and inspect your furnace if you believe there is anything wrong with it.
Get Cleaning and Make Necessary Improvements.
Finally, the last thing you'll need to do is clean and make any necessary improvements. You can begin by decluttering and donating any unused items. Not only is this a good way to keep things neat and tidy, but it is also a great way to help out your community during the holidays. Things like old winter clothes, toys, blankets, and pillows are all good donation items. Once you have effectively decluttered, you can get into the cleaning.
Before your guests arrive, it is important that you vacuum, wipe dusty surfaces, clean the kitchen and remove any grime from the bathrooms. This will help keep the dust down and remove any germs. With guests from out of town and changing weather, it is easy to get sick during the holidays. This is why it is so important to keep your home clean and tidy!
Contact Me Today!
Preparing your home for the holidays in advance will help you minimize stress and maximize relaxation time. Create a basic to-do list and get started with preparing your real estate in Sherwood park for the holidays. For more information on selling or buying homes, contact me today. I'd be happy to answer any questions you have about how to achieve your real estate goals. Feel free to reach out to me at any time! Be sure to check back next month for more real estate-related information. I look forward to working with you in the near future.
https://steveleddy.ca/wp-content/uploads/2022/11/sherwood-park-holiday-homes-for-sale.jpg
700
1200
EstateVue
https://steveleddy.ca/wp-content/uploads/2022/03/logo-optimized5-340_156-white.png
EstateVue
2022-11-14 13:03:40
2022-11-14 13:03:42
How to Prepare Real Estate in Sherwood Park for the Holidays!